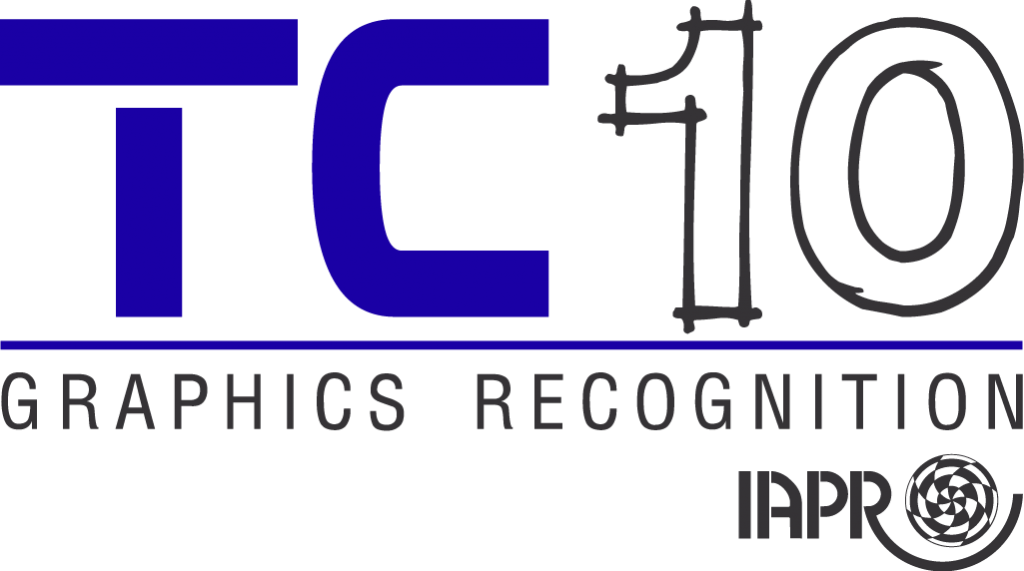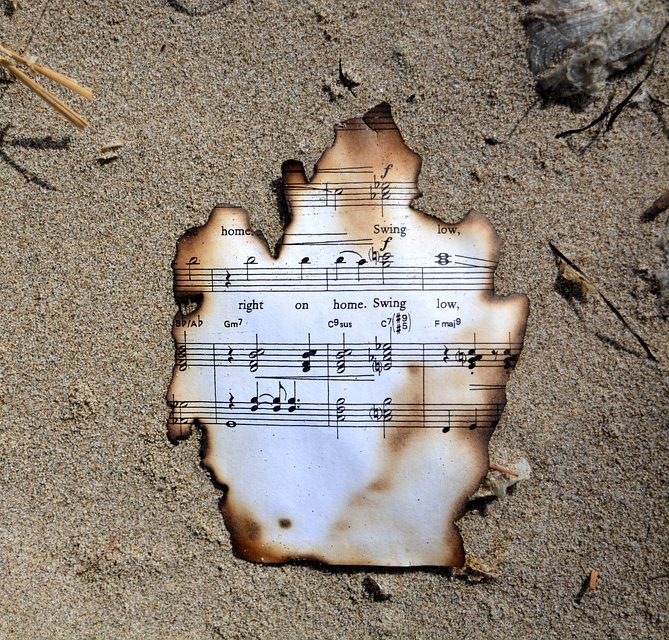 Welcome to the September edition of the TC10 newsletter.
We are pleased to announce the winners of this year's IAPR/ICDAR Awards, which include the Outstanding Achievement Award and two Young Investigator Awards. The awards ceremony will be held during ICDAR 2019 in Sydney (see preliminary program now available).
GREC workshop program is also online now. Hope to see you at GREC to enjoy the discussions on graphics recognition topics!
You will also find the announcement of 2nd International Workshop on Reading Music Systems and several job offers.
I hope to see you soon in Sydney,
Christophe Rigaud
IAPR-TC10 Communications Officer

Table of content:
1) Upcoming deadline and events
2) GREC 2019 workshop (update)
3) IAPR / ICDAR award winners (new)
4) WoRMS workshop (new)
5) Job offers
Call for Contributions: please contribute to TC10 newsletters, by sending any relevant news, event, notice, open position, dataset or link to us on iapr.tc10[at]gmail.com
---
1) Upcoming deadlines and events
2019
2020 and later
May 17-20, 2020, workshop DAS 2020, Wuhan, China
September 8-10, 2020 conference ICFHR 2020, Dortmund, Germany
September 7-10, 2021 conference ICDAR 2021, Lausanne, Switzerland
---
2) GREC 2019 workshop
13th International Workshop on Graphics Recognition (GREC)
September 20: University of Technology Sydney, Aerial Function Centre, Thomas Room, Sydney, Australia
September 21: International Convention Centre (ICC) Sydney
https://grec2019.univ-lr.fr/
The GREC workshops provide an excellent opportunity for researchers and practitioners at all levels of experience to meet colleagues and to share new ideas and knowledge about graphics recognition methods. Graphics Recognition is a subfield of document image analysis that deals with graphical entities in engineering drawings, comics, maps, architectural plans, musical scores, mathematical notation, tables, diagrams, etc.
We are pleased to announce that the GREC program is already available at the website.
Don't miss the opportunity to participate, meet and interact with researchers from our community.
---
3) IAPR / ICDAR award winners (new)
The IAPR / ICDAR awards committee has decided to confer the following awards (Outstanding Achievement Award and 2 x Young Investigator Awards) during ICDAR 2019:
IAPR / ICDAR Outstanding Achievement Award 2019
To Prof Andreas Dengel
"for contributions in semantic technologies applied to reading systems, the impact of his innovative solutions in the socio-economic sectors, and his leadership and strategic vision of the document analysis community"
IAPR / ICDAR Young Investigator Award 2019
To Dr Faisal Shafait
"for his outstanding contributions to document image analysis and computational forensics"
IAPR / ICDAR Young Investigator Award 2019
To Dr Xiang Bai
"for his outstanding contributions to scene text understanding"
---
4) WoRMS 2019 Workshop (new)
It is our pleasure to announce the 2nd International Workshop on Music Reading Systems (WoRMS). It will take place on Thursday, the 2nd of November 2019, at the Delft University of Technology, as a satellite event to ISMIR 2019.

WoRMS is a new workshop that tries to connect researchers who develop music reading systems — especially from the field of optical music recognition, but also related topics such as score following, score searching, or information retrieval from written music — with researchers and practitioners that could benefit from such systems, like librarians or musicologists.
WoRMS will be organized as a half-day workshop and provides a good opportunity to share ideas, discuss current developments and shape the future of music reading systems. We would like for diverse points of view to engage, by explicitly inviting contributors without a technical background to participate as well.

We strive to make the workshop as interactive as possible, with participants getting the opportunity not just to present their work, but to discuss current research in depth and foster relationships within the community. Therefore, promising ideas, work-in-progress submissions and recently submitted or published works are equally welcome.

The topics of interest for the workshop include, but are not limited to:
Music reading systems
Optical music recognition
Datasets and performance evaluation
Image processing on music scores
Writer identification
Authoring, editing, storing and presentation systems for music scores
Multi-modal systems
Novel input-methods for music to produce written music
Web-based Music Information Retrieval services
Applications and projects
Use-cases related to written music
Important dates:
Submission Deadline Sep 13, 2019
Notification Due Sep 27, 2019
Workshop Nov 2, 2019
Please check the website https://sites.google.com/view/worms2019 for further information.

5) Job offers
— PhD studentship at Queen Mary University of London (AI and Music CDT) (new) —
A fully-funded PhD studentship is available to carry out research in the area of Optical Music Recognition using Deep Learning in collaboration with Steinberg Media Technologies GmbH. See full PhD topic description here.
The position is available within the UKRI Centre for Doctoral Training in Artificial Intelligence and Music (AIM) at Queen Mary University of London https://www.aim.qmul.ac.uk/
The studentships covers fees and a stipend for four years starting September 2019. The position is open to UK and international students. Application deadline: 21 June 2019 (http://www.aim.qmul.ac.uk/apply)
Why apply to the AIM Programme?
4-year fully-funded PhD studentships available
Access to cutting-edge facilities and expertise in artificial intelligence (AI) and music/audio technology
Comprehensive technical training at the intersection of AI and music through a personalised programme
Partnerships with over 20 companies and cultural institutions in the music, audio and creative sectors
More information on the AIM Programme can be found at: https://www.aim.qmul.ac.uk/
Programme structure Our Centre for Doctoral Training (CDT) offers a four year training programme where students will carry out a research project in the intersection of AI and music, supported by taught specialist modules, industrial placements, and skills training. Find out more about the programme structure at: http://www.aim.qmul.ac.uk/about/
Who can apply? We are on the lookout for the best and brightest students interested in the intersection of music/audio technology and AI. Successful applicants will have the following profile:
Hold or be completing a Masters degree at distinction or first class level, or equivalent, in Computer Science, Electronic Engineering, Music/Audio Technology, Physics, Mathematics, or Psychology.
Programming skills are strongly desirable; however we do not consider this to be an essential criterion if candidates have complementary strengths.
Formal music training is desirable, but not a prerequisite.
This position is open to UK and international students.
Funding Funding will cover the cost of tuition fees and will provide an annual tax-free stipend of £17,009. The CDT will also provide funding for conference travel, equipment, and for attending other CDT-related events.
Apply Now Information on applications and PhD topics can be found at: http://www.aim.qmul.ac.uk/apply Application deadline: 21 June 2019
For further information on eligibility, funding and the application process please visit our website. Please email any questions to aim-enquiries@qmul.ac.uk
— Post-doc position – L3i – La Rochelle France (repost) —
Subject: Content-based document signature for IoT security
Duration: 12 months
Position available from: as soon as possible
Salary: approximately 2100 € / month (net)
Place: L3i, La Rochelle University, France
Specialty: Computer Science/ Image Processing/ Document Analysis/ Pattern Recognition
Contact: Mickaël Coustaty (mickael.coustaty[at]univ-lr.fr) and Petra Gomez-Krämer (petra.gomez[at]univ-lr.fr)
Please find more information in the following file: https://iapr-tc10.univ-lr.fr/wp-content/uploads/2019/05/PostDoc-SPIRIT_SVP-IOT_2.pdf
— Post-doc position – L3i – La Rochelle France (repost) —
Title : Recognition of text with variable styles in comics books
Duration: 12 months
Position available from: Mai 1st, 2019
Salary: approximately 2100 € / month (net)
Place: L3i lab, University of La Rochelle, France
Specialty: Computer Science/ Image Processing/ Document Analysis/ Pattern Recognition
Contact: Jean-Christophe BURIE (jcburie [at] univ-lr.fr)
Position Description
More information in the following file: https://iapr-tc10.univ-lr.fr/wp-content/uploads/2019/05/post-doc-L3i_BD.pdf