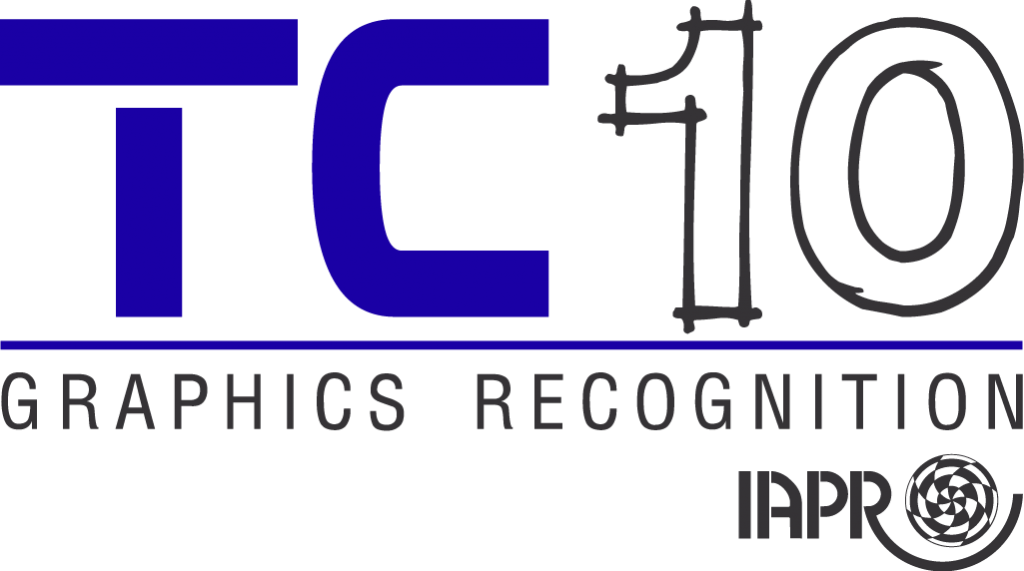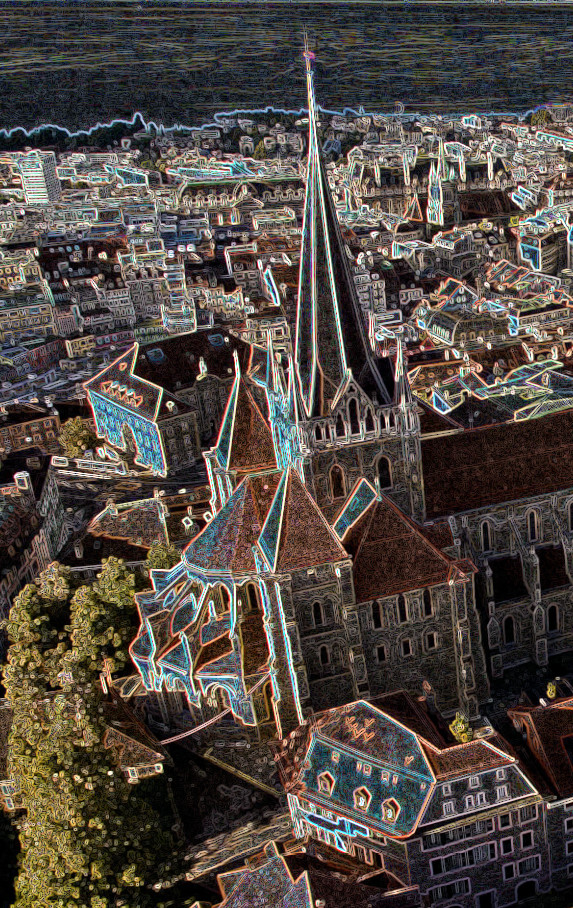 Welcome to the September 2021 edition of the TC10 newsletter.
In this issue, you will find Annual ICDAR voting results, DAS 2022 and ICPR 2022 call for papers, ICDAR 2021 nominees and related workshop information plus the latest IJDAR issue.
Please check ICDAR news page for updates, and useful links.
Looking forward seeing you at ICDAR,
Please take care,
Christophe Rigaud
IAPR-TC10 Communications Officer
---
Call for contributions: feel free to contribute to TC10 newsletters, by sending any relevant news, event, notice, open position, dataset or link to us on iapr.tc10[at]gmail.com
---
1) Message from the TC10 & TC11 Chairs: Holding ICDAR Annually
At the "2nd Future of Document Analysis and Recognition Workshop" (at ICDAR 2019), we discussed the future of our community. During 2020, we set a Task Force to continue the discussions towards the definition of a strategic plan for the document analysis and recognition community. We involved the TC10/TC11 chairs/vice-chairs and some of the previous/future organizers of our events (conferences, workshops, summer schools).
Detailed information of the activity (including kialo discussions, forms for feedback, etc.) is available at the website: https://sites.google.com/view/darstrategy
A key proposal of the Task Force was to decide whether we want an annual ICDAR conference. All members in the community were invited to vote and give their opinion on the opportunity to have an annual high quality ICDAR conference. We appreciate your participation in the survey and are glad to announce that the majority (~76%) of the DAR community opted for holding ICDAR annually.
A call for bids to host ICDAR 2025 will be opened soon. Looking forward to your active support in organizing ICDAR annually.
---
2) TC-10 / TC-11 Joint Meeting at ICDAR 2021
We invite you to the TC10/TC11 joint meeting at ICDAR 2021 in Lausanne.
Anyone who is interested in graphics recognition (TC10) and reading systems (TC11) and more generally in Document Analysis and Recognition is welcome to this meeting.
Agenda : reports, updates, discussions, and vote for the venue of future ICDARs;
Everyone is invited, and should participate!
Date: Wednesday September 8, 2021
Time: 16:45-17:30 CEST
Location : Beaulieu Lausanne Convention Center -  Room "Rome" (Third floor)
Online participation : the link of the live session will be available on the ICDAR platform :
https://icdar2021.aio-events.com/
Best regards,
The TC10 team.
---
3) Upcoming deadlines and events
2021
Events:

September 5, workshop GREC 2021, Lausanne, Switzerland
2022 and later
Deadlines:
Events:

May 22-25, conference DAS 2022, La Rochelle, France
August 21-25, conference ICPR 2022, Montréal, Québec (QC), Canada
December 2022, conference ICFHR 2022, Hyderabad, India
---
4) ICDAR 2021 News
ICDAR 2021 will provide an ideal onsite and online forum during one week for scientists and practitioners involved in document analysis and recognition to exchange and discuss their latest research. The detailed program of the main conference is available online.
Concerning COVID regulations in Switzerland, the current situation allows to hold ICDAR 2021 in person and we do not expect any changes until the conference. A hybrid mode is setup with both on-site and online participants.
Finally, please note that all registration downgrading from on-site to on-line will be accepted until Saturday 4 September 23:59 Swiss time. After that, on-site participants will be able to follow the conference on-line but will not be refunded anymore.
Looking forward seeing you in a few days in Switzerland – have a safe journey!
Best regards,
Andreas, Rolf, and Marcus
See webpage: ICDAR news
---
5) ICDAR 2021 Nomination Awards
The IAPR/ICDAR Award Program is an established program designed to recognize individuals who have made outstanding contributions to the field of Document Analysis and Recognition. This year, the award-winners are:
1. Prof. Masaki Nakagawa (IAPR/ICDAR Outstanding Achievement Award)
Outstanding contributions in online handwriting beyond the Latin Alphabet, early integration of handwriting recognition in practically useful systems, and his excellent contributions for the ICDAR community, connecting us with Industry in Asia.
2. Mickaël Coustaty (IAPR/ICDAR Young Investigator Award)
For his notable contributions in developing systems for historical documents processing and his dedicated commitment to the document analysis community
Congratulations to both of them, they will give a keynote speech to open the ICDAR 2021 conference!
See more here: https://icdar2021.org/awards/
Jean-Christophe Burie and Faisal Shafait
TC10 and TC11 Chairs
---
6) ICDAR 2021 3rd Future of Document Analysis and Recognition Workshop (FDAR)
Tuesday, September 7th – Lausanne
https://sites.google.com/view/darstrategy/fdar-2021
Since 2017, the FDAR workshops offer a space for reflecting on the past and envisioning the future of our community. The Third Future of DAR Workshop (FDAR 2021) will focus on the future directions of document analysis and recognition, possible synergies with other communities, and the Grand Challenges that should be driving the community over the next decade.
** Workshop format **
The FDAR workshop is a fully interactive, 100% participation event. This edition will be hybrid, so both online and physical attendance are welcome.
The workshop will have three parts:
Flash talks, envisioning "possible futures" of DAR. The 5-min flash talks should focus on something tangible, with two parts:
I HAVE A DREAM. What a reading machine/system will look like and how it will hugely improve aspects of our life in 10-15 years from now?
CHALLENGES. What specific challenges our community will need to tackle (probably not alone) in order to get there?
Work in groups. The workgroups will focus on analyzing such "possible futures" raised during the flash talks. There will be a special focus on deriving concrete actions to tackle the challenges identified, and defining strategic alliances with other disciplines and types of actors that we need to foster.
Summary and final conclusions. All workgroups will present their ideas to all participants, and the final discussion stage will provide useful feedback and future directions to the TC10 and TC11 leadership.
** Call for flash talks **
If you are willing to give a flash talk, please send an email to dimos@cvc.uab.es. There will be limited time for flash talks, and we will implement a first come, first serve policy.

** Registration ** In order to best plan for the workshop given current space restrictions and to ensure that everyone can actively participate in the workgroups, please indicate your intention to attend the FDAR workshop here: https://sites.google.com/view/darstrategy/fdar-2021
---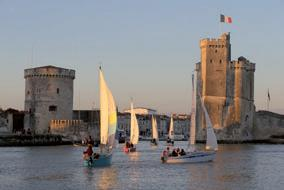 7) Call For Papers: Document Analysis System (DAS 2022)
DAS 2022 – Document Analysis System
La Rochelle – France
22-25 May 2022
https://das2022.univ-lr.fr
DAS 2022 will be located in the La Rochelle University, situated in a beautiful historical city on the French west coast, near the touristic harbour and close to the old city center. The city is easily accessible by train, plane, car and bicycle.
The conference will places the attendees within walking distance of a large variety of world-famous historical and cultural attractions. Participants will have the opportunity to enjoy various kinds of activities, ranging from museums to historical places, art galleries, concert halls, and churches.
DAS 2022 program will follow the traditional way, with single-track technical sessions containing contributed papers, invited talks, awards, and tutorials as with previous DAS organizations. Poster Sessions will be organized with Poster Lightning Talks in order to give Poster presenters the possibility to point out the highlights of their work to a broad audience. Special focus will be given to the Discussion Groups, which highlight and maintain the workshop character of DAS, and to discussions with industrial partners to rise current trends and challenges.
See more on the website.
TOPICS AND TECHNOLOGIES
Document analysis systems
Document understanding
Layout analysis
Camera-based document analysis
Document analysis for digital humanities
Document analysis for libraries and archives
Document analysis for the internet
Document analysis for mobile devices
Document authentication
Document datasets
Document image watermarking
Document retrieval
Deep learning for document analysis systems
Information extraction from document images
Graphics recognition
Table and form processing
Mathematical expression recognition
Forensic document analysis
Historical document analysis
Multilingual document analysis
Multimedia document analysis
Pen-based input and its analysis
NLP for document analysis
Human document interaction
Authoring, annotation, and presentation systems
Performance evaluation
Applications
IMPORTANT DATES
Paper submission deadline: Jan. 2022
Notification: March 2022
Camera ready: April, 2022
Conference: May. 22-25, 2022

GENERAL CHAIR
Jean-Marc Ogier, La Rochelle, France

CONFERENCE CHAIRS
Jean-Christophe Burie, La Rochelle, France
Mickaël Coustaty, L3i, La Rochelle, France
Antoine Doucet, L3i, la Rochelle, France

---
8) Call for Papers: 26th International Conference on Pattern
Recognition (ICPR 2022)
August 21-25, 2022
Montreal, Canada
Website: https://www.icpr2022.com
PDF version of this call: https://www.icpr2022.com/wp-content/uploads/2021/08/2021-07-14-ICPR-2022-Call-for-papers-2.pdf
ICPR 2022 is the premier world conference in Pattern Recognition. It covers both theoretical issues and applications of the discipline. We solicit original research for publication in the main conference. Topics of interest include all aspects of Pattern Recognition.
Important Dates
Jan 10 Paper registration deadline
Jan 17 Paper submission deadline
Mar 14 Acceptance/Rejection/Revision decision 
Apr 11 Revision/rebuttal deadline
May 09 Final decision on submissions 
Jun 06 Camera ready manuscript deadline 
Jun 06 Early bird registration deadline
ICPR 2022 will employ a two-round review process. Papers must be registered prior to submission and all submissions take place through the PaperCept Conference Management Submission.
Papers submitted by the paper deadline will be reviewed using single-blind peer review. Authors are required to include their names and affiliations in their paper as illustrated in the sample paper templates. Submissions must identify the preferred track among the six conference tracks.
The result of the first review round will either be accept (possibly with recommended changes), reject, or revise to resubmit for a second review round. Accepted papers will be published by IEEE and be available in IEEE Xplore. Submissions must be limited to six pages plus additional pages for references.
IAPR Ethical Requirements for Authors
IAPR requires that all authors wishing to present a paper declare that:
The paper is substantially original and that no paper substantially similar in content has been submitted or will be submitted to any other conference or journal during the review period.
The paper does not contain any plagiarism.
The paper will be presented by the author or a co-author in person or online.
IAPR retains the right to eliminate any papers in violation of these requirements and to exclude the authors of such papers from future IAPR community activities.
For the full statement of IAPR ethical requirements for authors, see the
webpage https://iapr.org/constitution/soe.php.
More info: https://www.icpr2022.com
---
9) IJDAR article alert (vol. 24)
Volume 24, Issue 1-2, June 2021
https://link.springer.com/journal/10032/volumes-and-issues/24-1
Titles of the 10 articles:
Deep learning for graphics recognition: document understanding and beyond. 1-2
Arrow R-CNN for handwritten diagram recognition. 3-17
Knowledge-driven description synthesis for floor plan interpretation. 19-32
Cross-modal photo-caricature face recognition based on dynamic multi-task learning. 33-48
CNN-based segmentation of speech balloons and narrative text boxes from comic book page images. 49-62
Translating math formula images to LaTeX sequences using deep neural networks with sequence-level training. 63-75
Combination of deep neural networks and logical rules for record segmentation in historical handwritten registers using few examples. 77-96
Offline script recognition from handwritten and printed multilingual documents: a survey. 97-121
Text recognition for Vietnamese identity card based on deep features network. 123-131
Persian handwritten digit, character and word recognition using deep learning. 133-143
---
10) Job offers (1 new)
Research Engineer/PostDoc Position (2.5 Years) – IRISA/INSA Rennes (France)
Title: Optical Music Recognition System for Historical Orchestra Scores
Pdf version
https://www-intuidoc.irisa.fr/en/english-optical-music-recognition-system-for-historical-orchestra-scores/https://www-intuidoc.irisa.fr/files/2021/07/SujetInge_Collabscore.pdf
Important Dates
October 1, 2021 - May 31, 2024  Contract period
IRISA – Intuidoc
IRISA is a joint research center for Informatics, including Robotics and Image and Signal Processing. 850 people, 40 teams, explore the world of digital sciences to find applications in healthcare, ecology-environment, cyber-security, transportation, multimedia, and industry. INSA Rennes is one of the 8 trustees of IRISA.
The Intuidoc team (https://www.irisa.fr/intuidoc) conducts research on the topic of document image recognition. Since many years, the team proposes a system, called DMOS-PI method, for document structure analysis of documents. This DMOS-PI method is used for document recognition, or field extraction in archive documents, handwritten contents damaged documents (musical scores, archives, newspapers, letters, electronic schema, etc.).
Collabscore project
Collabscore is a project founded by ANR (French Research National Agency), led by the CNAM. The goal is to study ancient scores provided by the BNF (Bibliothèque National de France) and Royaumont foundation. Collabscore is a multidisciplinary project. The first task consists in improving OMR (Optical Music Recognition) results using learning techniques. The second action will focus on methods for automatic alignment of the scored score with other multimodal sources. The last one will set up demonstrators based on notated scores at two of the project partners, representative, in various ways, of institutions in charge of musical heritage collections (BnF and Fondation Royaumont). Intuidoc team focuses on the first task of musical score recognition.
Position to be filled
Position: Post-doctoral fellow / Research Engineer
Time commitment: Full-time
Duration of the contract: up to 32 months, starting as soon a possible
Supervisors: Bertrand Coüasnon, Aurélie Lemaitre, Yann Soullard
Indicative salary: Up to €36 000 gross annual salary (according to experience), with social security benefits
Location: IRISA — Rennes, France
Missions
The post-doctoral/engineer fellow will work on the conception of a OMR system. Based on previous works of our research team, the goal of this position is to enrich an existing system (DMOS-PI) to get a complete OMR system for historical orchestra scores. The tasks are mainly:
define a grammatical description of musical notation, using the existing DMOS-PI method;
generate unsupervised data for training musical symbols recognizers;
create a gradual mechanism for adapting the system to new partitions;
integrate anomaly detection into the system.
Logical programming from grammars and languages is expected in this work. Machine Learning methods, especially Deep learning-based approaches, will be used to solve some of the tasks, as done in our previous works on music symbol detection.
Applicant Requirements
PhD, Master degree or Engineering degree in computer science
Experience in document recognition or statistical analysis.
Skills in grammars and languages and/or logical programming are nice-to-have, as well as knowledge of music notation.
Knowledge in deep learning with an experience with at least one library dedicated to deep learning (Keras, Tensorflow, Pytorch) are expected.
Candidates should contact via email: Bertrand Coüasnon (bertrand.couasnon@irisa.fr), Aurélie Lemaitre (aurelie.lemaitre@irisa.fr) and Yann Soullard (yann.soullard@irisa.fr).
---
Post-doctoral research position – L3i – La Rochelle, France
Title : Extraction of graphic elements in comics books for emotion recognition
The L3i laboratory has one open post-doc position in computer science, in the specific field of document image analysis and pattern recognition
Duration: 12 months (an extension of 12 months will be possible)
Position available from: As soon as possible, 2021
Salary: approximately 2100 € / month (net)
Place: L3i lab, University of La Rochelle, France
Specialty: Computer Science/ Image Processing/ Document Analysis/ Pattern Recognition
Contact: Jean-Christophe BURIE (jcburie [at] univ-lr.fr)
Position Description
The L3i is a research lab of the University of La Rochelle. La Rochelle is a city in the south west of France on the Atlantic coast and is one of the most attractive and dynamic cities in France. The L3i works since several years on document analysis and has developed a well-known expertise in 'Bande dessinée", manga and comics analysis, indexing and understanding.
The work done by the post-doc will take part in the context of SAiL (Sequential Art Image Laboratory) a joint laboratory involving L3i and a private company. The objective is to create innovative tools to index and interact with digitised comics. The work will be done in a team of 10 researchers and engineers.
The work will consist in developing original approaches for extracting and recognizing graphics elements in comic panels in order to recognize emotions. Authors usually used different strategies for representing emotions such as shape of speech balloon, specific symbols, colour of the faces, etc. These elements are drawn among the other graphic elements (main characters, scenery, …) making the localisation and the extraction challenging. In order to extract these specific elements, the development of original approaches will be necessary. Deep learning-based strategies can be explored to reach this goal. This work will be done in collaboration with other researchers working on text understanding.
Qualifications
Candidates must have a completed PhD and a research experience in image processing and analysis, pattern recognition. Some knowledge and experience in deep learning are also recommended.
General Qualifications
• Good programming skills mastering at least one programming language like Python, Java, C/C++
• Good teamwork skills
• Good writing skills and proficiency in written and spoken English or French
Applications
Candidates should send a CV and a motivation letter to jcburie [at] univ-lr.fr.